You can donate to our run by visiting our Just Giving page or hit the donate button below. If you wish to donate or pledge a donation in person please let us know.
All donations go straight to the 1st Sensory Legion charity who are the team behind Feel The Force Day and every penny really does count.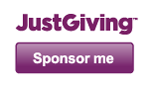 Since 2016 we have raised over £3,000 for Feel the Force Day. Anything that you can do to help us will be amazing – thanks in advance for your support.